Audit of Communication, CarE Planning and DocumenTation
The ACCEPT Study
What is the ACCEPT Study?
The ACCEPT study is a multi-year, multi-centre, prospective audit of current communication, planning and documentation practices related to end of life (EOL) care. We will determine the extent to which lay citizens and sick patients and their families have engaged in Advance Care Planning (ACP), what barriers and facilitators to communication about wishes and values they perceive, and how satisfied they are with communication and decision making at the EOL. To date, 2 audit cycles have been completed. In the fall of 2011, we enrolled over 500 hospitalized elderly patients and/or their families from 12 acute care institutions in Canada. Some of the results of this first audit cycle have been published in peer viewed journals. Click here to go to the publications page. Most recently, in the winter of 2013, we enrolled over 438 hospitalized elderly patients and/or families from 9 acute care institutions in Canada.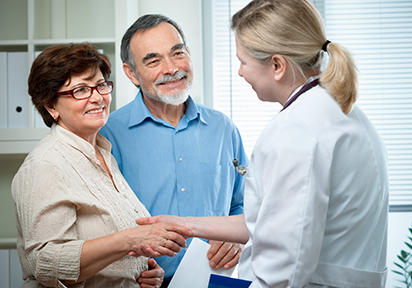 When is the next Audit?
The next audit is scheduled for September of 2014.
Who can participate?
Any institution looking to improve; their current communication, planning, and documentation policies and practices at the end of life.
What is involved in participating?
Participating hospitals perform the following activities:
Collect institutional demographic information related to end of life communication practices.
Administer the validated ACCEPT questionnaires to patients and their family members (approx. 30 of each).
Collect data related to EOL communication and documentation practices from participating patients
Learn more about Advance Care Planning in Primary Care: the i-GAP Study.